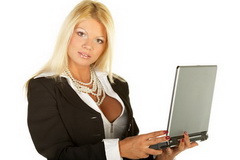 ATERON LTD. is established at 2011 in İzmir. Due to experiences at different branches especially in Electronics, but also at Machinery and Automotive since 2001, we are your reliable and dynamic partner.
Our Company provides innovative and precise solutions tailored to your business just in time. We are proud of our production capabilities, thanks to our 3D design engineering team and high accuracy machinery, in addition to our industrial know-how.
100% Quality checked CNC machining and prototyping is the way we reflect our engineering capabilities to workpiece. We are able to meet your demands on 3D prototypes, R&D designs, proof of concept designs, mock ups, working models made out of durostone, composites, wood, aluminium, copper, and various metals. Our high quality, high precision durostone SMT pallets, PCB toolings and wave soldering pallets are able to resist temperatures about 300°C.
Customized machinery and manufacturing equipments are designed with breakthrough concepts by our engineering team, taking into account your industrial needs and tight time schedules. Numeric controlled equipments, industrial multipurpose robots and apparatus, special purpose automated equipment, toolings are designed manufactured and delivered as turn key solutions. Installation and comprehensive on-site training of our machinery is performed by our experienced personnel.
Products and Services:
3D design and manufacturing,
Industrial Soldering Solutions,
Bonding Equipments (COF/PWB Repair, ACF Applications),
Laser Welding and Laser Marking Equipments,
Industrial Assembly Solutions,
SMT Nozzle and Feeders,
Depanelising Equipments,
Screen Printing Equipments,
ESD trays, materials and handlers,
Cleanroom Consumables and Equipments,
Prototype or Serial PCBs,
Before- and After sales service, maintenance of installed equipments,
We thank you for every kind of feedback to improve our process and to satisfy you as our valuable customer.
We would be proud of to see you as our next satisfied customer.''Your reliable partner''